Electrical Safety Audit
Electrical Safety Audit is a methodical way to deal with assess potential dangers and to prescribe proposals for development. ESA is a vital device for recognizing decay of principles, territories of dangers or weakness, risks and potential mishaps in an Office, Facility or Plant for deciding essential activity to/limit perils and for guaranteeing that the entire security exertion is viable and significant.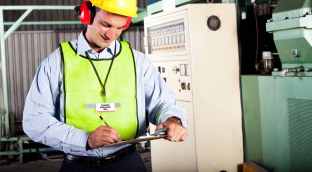 We at Sunvision provide a complete range of Electrical Audit Services with best reference and guidelines adopted across the world. We perform safety audit based on the electrical safety standards like Nation Fire and Safety Association (NFPA-70E), Occupational Safety and Health Administration (OSHA) and National Electrical Installation (NEC) Standards.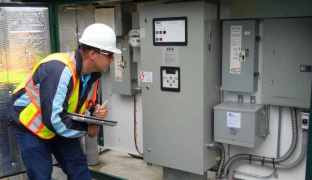 EHS Safety auditing program can be classified into 3 major areas namely:
Pre-Audit Survey

Audit

Post-Audit Survey
Scope of Work:
Physical examination to distinguish electrical risks and to recommend electrical security arrangements

Confirmation of statutory consistence as for Central Electricity Authority and Indian electrical safety rules

Survey of plant lightning protecting system

Survey of static electricity hazards in the plant operations (if appropriate)

Survey of electrical mischances and close misses in the plant to distinguish the underlying drivers

Audit of electrical systems and techniques (work permits, interlocks, lockout labels)

Audit of the importance given to basic electrical safety in the organization wellbeing strategy, security panel, persistent electrical hazard distinguishing proof etc

Evaluating the honesty of protection of links via doing protection resistance tests on a specimen premise
Electrical Safety
The preventive measures which are implemented to avoid electrocution during accidental/faulty conditions is called as electrical safety. Maintaining a safe and healthy working environment is not limited to safety concern, it's the law Failing in following the electrical safety will result in catastrophic damages i.e. loss of human,un-recoverable injuries. Electrical safety's consideration effects in avoiding electric shock,equipment damage/failure and in ensuring safe reliable working condition.
Electrical Safety Rules
Electrical safety rules are given by the standards associated with electrical safety i.e. NFPA 70E NEC IEC IEEE CEA IE Rules they are determined after conducting various experiments and calculations to avoid electric shock,short-circuit or equipment exploding/damage. Electrical safety rules are implemented by the employer withe respect to the categorization of hazards. Globally recognized regulating body i.e OSHA , NFPA which is related to safety tells that Following the electrical safety rules is employee's responsibility while the employer will be responsible to providing them. all the electrical safety rules implemented to provide,safety must be in compliance with recognized standard/organization. THE ELECTRICAL SAFETY RULES must be updated with present editions of the standards.
Electrical Safety Audit
The electrical safety audit is An official inspection i.e. systematic and independent examination of an organization's Electrical Safety Program-Principles, procedures whether they are meeting the minimum requirements of establishing an electrical safe working condition (Energized-exception) to ensure the electrical safety of the employees and verifying their compliance with existing updated standards associated with electrical safety. According to NFPA electrical safety audit should be done for every 3 years. Electrical safety audit also provides training to the employees with the updated standards regarding electrical safety. electrical safety audit also identifies the hazardous loactions if any , to provide additional safety around it in compliance with safety stadards.
Electrical Audit
Electrical audit is an systematic and independent examination of an organization's electrical equipment regarding with electrical safety it limits the damage which occurs at faulty/accidental conditions and makes the equipment to sustain with those fault magnitudes i.e prevents the exlpoding and fire due to electrical accidents and avoids electrocution and electric shock.electrical audit will train the employees and employers with the updated safety related work practices and maintenances, procedures which ensure a safe working environment.Electrical audit will include the verification of work procedures and safety measures followed by the employees and implemented by employers.
OSHA Electrical Safety
OSHA Electrical Safety can be termed as Employee's safety against Electrical hazards involved in their job. OSHA is a regulating body and globally recognized under the governance of USA. OSHA also fines the organizations which fail to maintain or implement the safety precautions/measures or work procedures. On the request of OSHA, NFPA has developed a safety standard i.e. NFPA 70E, titled as Standard for Electrical safety in the workplace. This standard provide all the requirements to ensure OSHA electrical safety i.e. safety in compliance with OSHA. According to OSHA Electrical safety, employer is responsible to provide the safety related precautions/measures or work procedures while the employee should be responsible to be in compliance with them to provide electrical safety.
Electrical Safety Checklist
The term Electrical safety checklist defines the parameters to be considered in the verification/examination of an electrical equipment during an audit. to enusure complete safety all the points given in electrical safety checklist should be considered which contributes/involves/results in a potential hazard. the checklist regarding electrical safety helps in estimating the appropriate size of the plant which would contribute in assessment of safety parameters to be considered. The electrical safety checklist would include the name plate details of the electrical equipment which plays an important role in electrical safety to be implemented or followed.
Electrical Safety Program
The Electrical safety program is documented with pre-planned i.e. pre- determined principles and procedures and controls to provide the electrical safety to employees. It should be available with the employers, so that all the employees should be trained accordingly in compliance with Electrical safety program which are essential in maintaining a safe working condition. In Electrical safety program the principles will include inspection and maintenances to be performed, planning the job and documenting first-time procedures, de-energizing possibilities and identifying the hazards and protecting employees against them and usuage of tools, these principles which are mentioned in NFPA 70E are not limited to a boundary, but is minimum checklist to be considered. This Electrical safety program shall be audited in regular intervals and include training for employees regarding safety.